LEARN HOW TO PROTECT YOURSELF
the ultimate self defence programme for women
Violence against women and girls is one of the most pervasive and devastating human rights violations in the world. One third of all women and girls experience physical or sexual violence in their lifetime. To protect yourself and your loved ones, please consider learning how best to prevent threatening scenarios.
21st January 2024, Sunday 11am
where
Institute Krav Maga Cork, Unit 3, Deanrock Business & Technology Park Cork T12 V889
Open to everybody
Everyone is welcome. Places are limited to just 12. Age 13+ and adults. No previous experience is required.
LEARN HOW TO PROTECT YOURSELF
These seminars are designed for women of all ages. They focus on recognising, preventing and de-escalating threatening situations, including: bullying, stalking, harassment and sexual violence. We discuss topics such as the law on self-defence, predicting violent behaviour and recognising warning signs.
The seminar will be conducted by highly qualified expert level black belt instructors from Institute Krav Maga Ireland.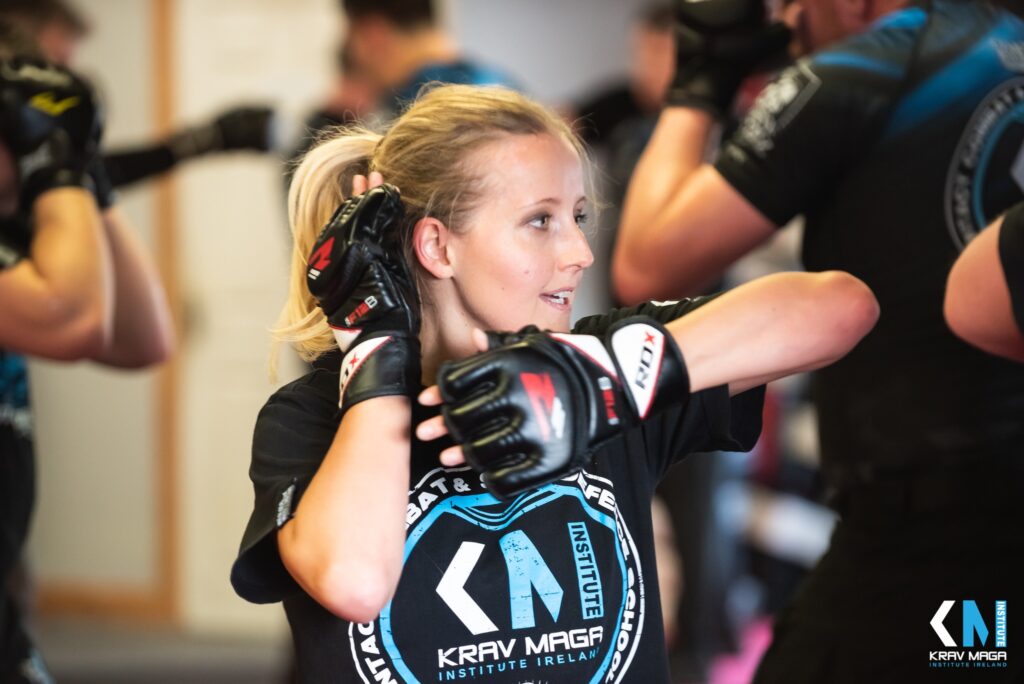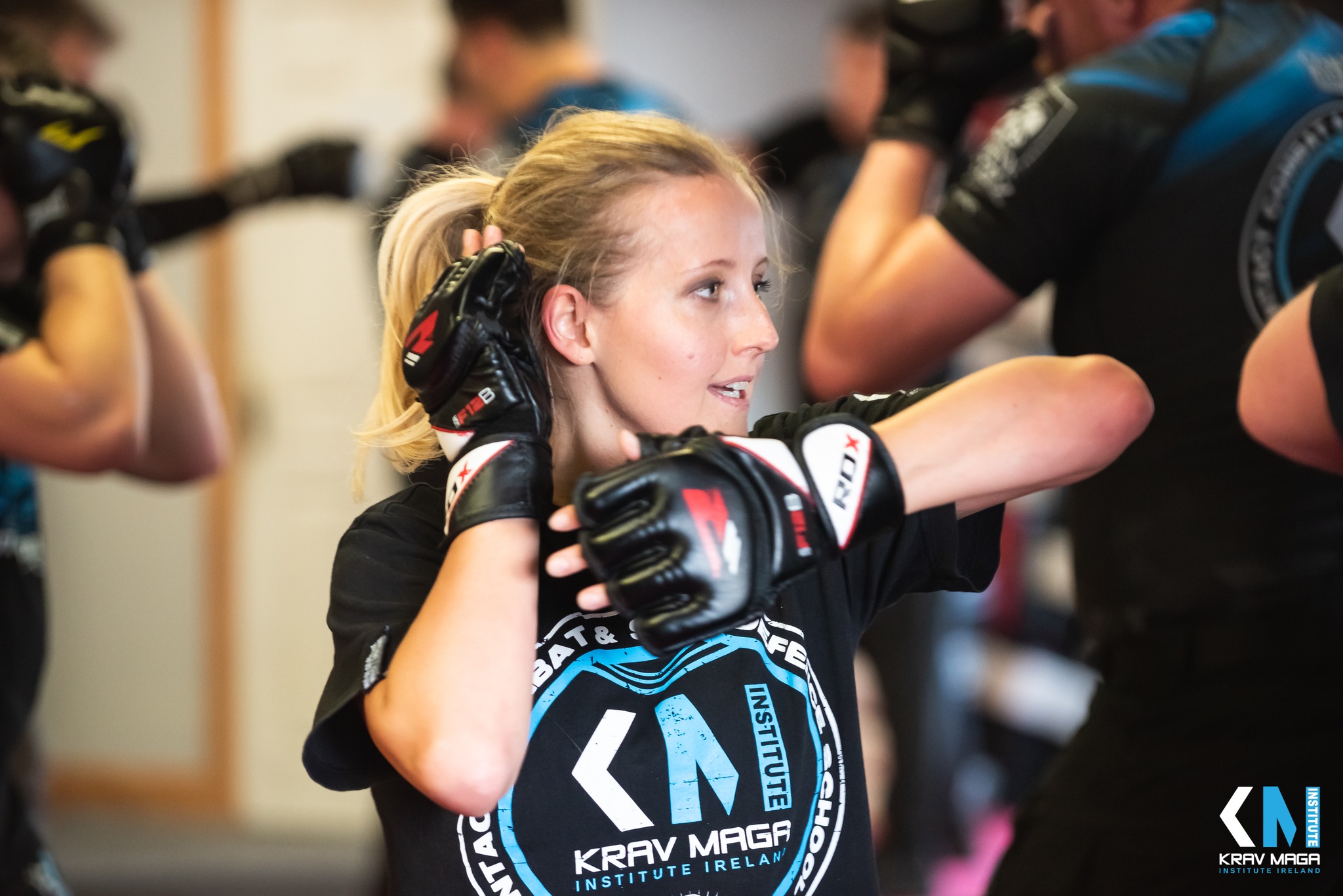 over 20 years' experience in KRAV MAGA AND martial arts
Katarzyna Rogalska , Institute Krav Maga Ireland Black Belt Krav Maga instructor , with many years' experience in martial arts and the fitness industry.
Arthur is an Institute Krav Maga Ireland Head Instructor, Expert Black Belt Krav Maga Instructor with almost 20 years' experience, Defence Lab Instructor, BJJ Blue Belt, Spartan Physical Strength Coach Who Has Taught modern Krav Maga Combat Methods to over 2,000 Students in Cork and Ireland.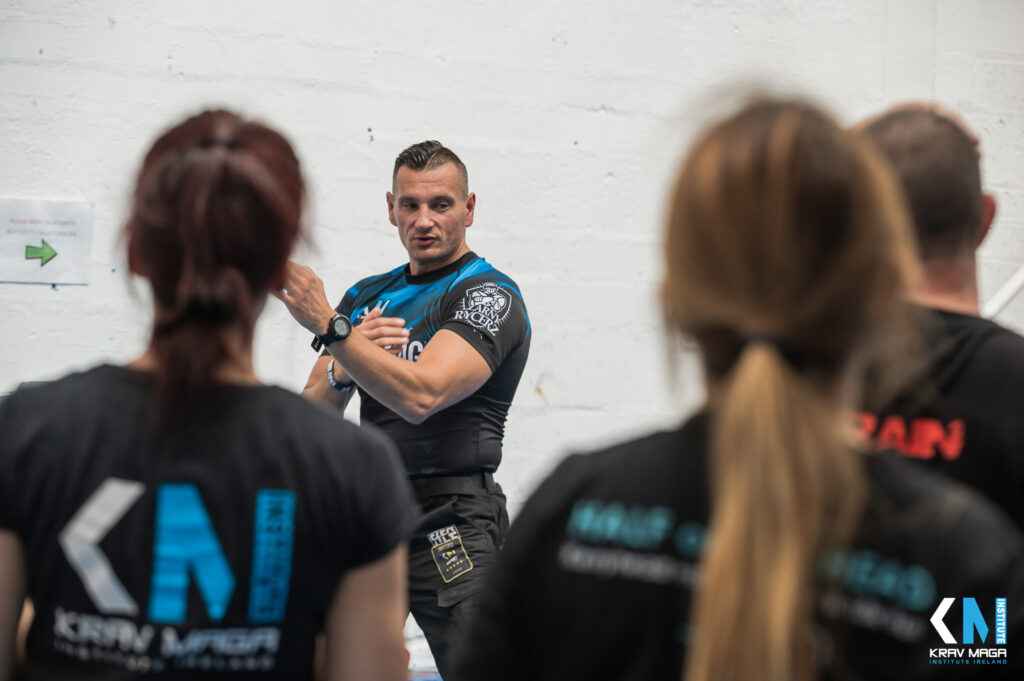 BOOK PLACE TODAY HERE IS WHAT YOU GET
Spaces are limited – book now to secure your place
price
Body Language And Posture

How To Flee From A Situation

Escape from Dangerous Chokes
Don't just take our word for it
Women Only Self Defence seminar was absolutely brilliant, and Kasia is a very knowledgeable teacher. Would recommend to every woman to attend. Very valuable skills to have.
This seminar was fantastic. I was attacked last year in Ibiza and wanted to learn more on how to defend myself.. Instructor was so helpful and the techniques I learnt are invaluable.. feeling so empowered after this!! Thank you!!'
I attended the women's self-defence seminar yesterday and it was excellent. Kate and Fiona were very open and informative and I feel much safer walking around now. I'm also considering taking up Krav Maga classes here..
The women's self-defence seminar was extremely informative. Kasia taught us a series of defence and combative moves, that were both realistic and practical. I learned so much from yesterday. I'd highly recommend this course. Thank you so much Kasia and Fiona'
Thoroughly enjoyed the womens self defence seminar! Very informative and filled with practical tips and advice! Fab class highly recommend!.'
UNIT 3 DEANROCK BUSINESS & TECHNOLOGY PARK , T12 V889
17:00 PM – 21.00 PM
Monday – Friday, Sat 9am -1pm
Phone: 085 710 3924
Email: info@institutekravmaga.ie