women self defence Seminar
Learn to Protect YOURSELF
5th of February 2023, Cork
the ultimate self defence programme for women
It's not about learning all possible fighting techniques but taking advantage of what we already naturally know.
5th of February 2023, Sunday 11am till 1:15pm
where
Institute Krav Maga Cork, Deanrock Business & Technology Park Cork T12 VY60
Open to everybody
Everyone is welcome. Places are limited to just 24. Age 12+ and adults. No previous experience is required.
Women's Self Defence Seminar is Back
Every girl, every woman gets to know at least once in her life the scenario of being offended, ignored, assaulted, abused and even dangerously attacked – mostly by men. So we really need some strategies to deal with those situations well.
Self Defense is the use of reasonable force to protect oneself or members of the family from bodily harm from the attack of an aggressor, if the defender has reason to believe she  is in danger. As a matter of fact, we have noticed that women in general, are much more hesitant in starting a defense action. They tend to wait until the very last moment to react. This is a natural instinct, that we have to break through with the rapid implementation of a simple plan.
So this seminar will help women  to get sensibilized for unexpected, uncomfortable or even dangerous situations. We will present solutions for the most common situations women have to deal with, always with the help of both: body and mind. Besides very simple techniques, that can help you through those scenarios, far more important is the change of mindset, that helps you to be tough and badass in every situation of your private, social and working life.
BOOK PLACE TODAY HERE IS WHAT YOU GET
Body language and posture

Weak points – where to attack

Straight, Hammer punch, Knee Kick

Protection - Universal Cover

Defend attack bear hug, choke

Attack Scenarios: Harassment 1 – while jogging

Domestic Violence – pulling the hair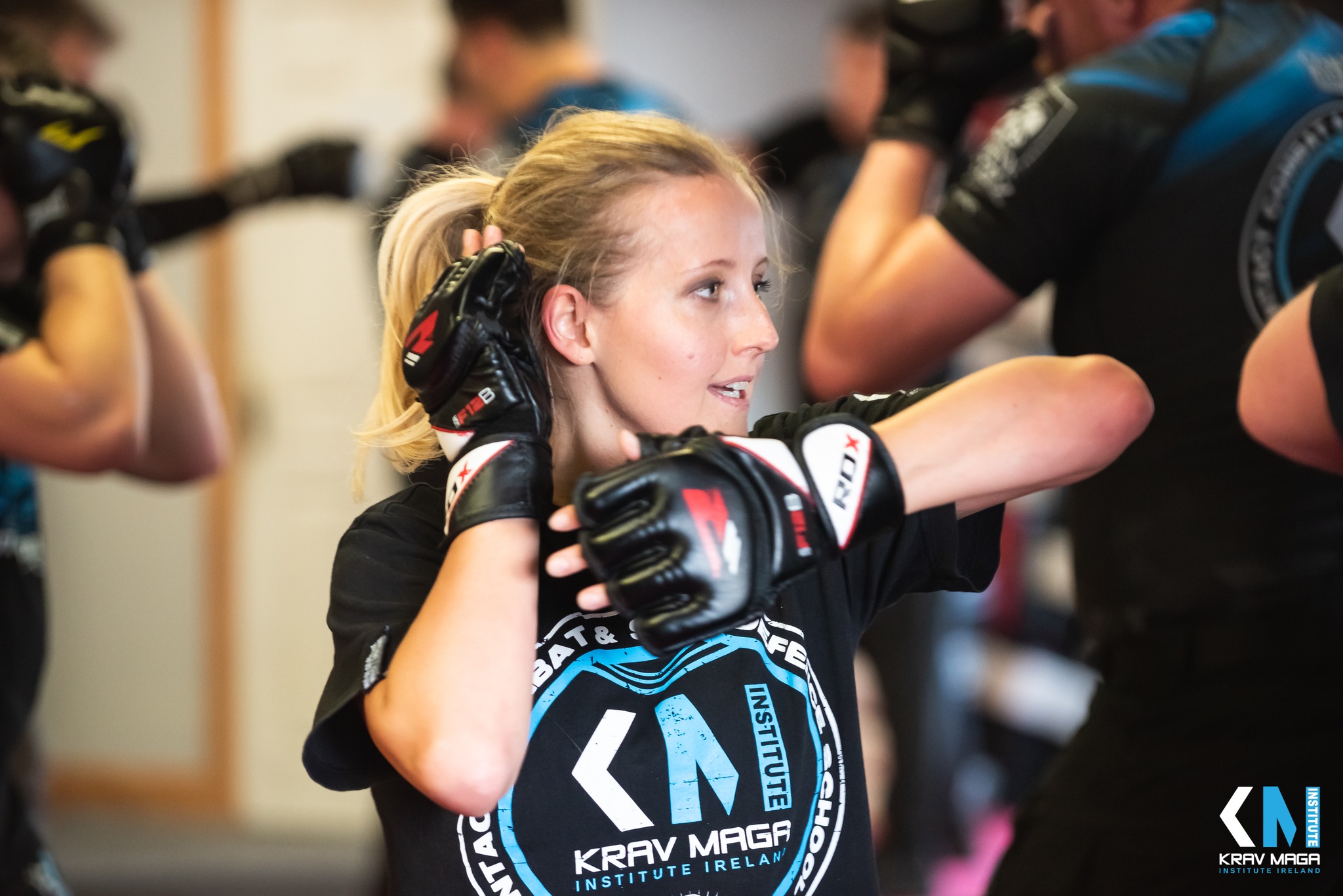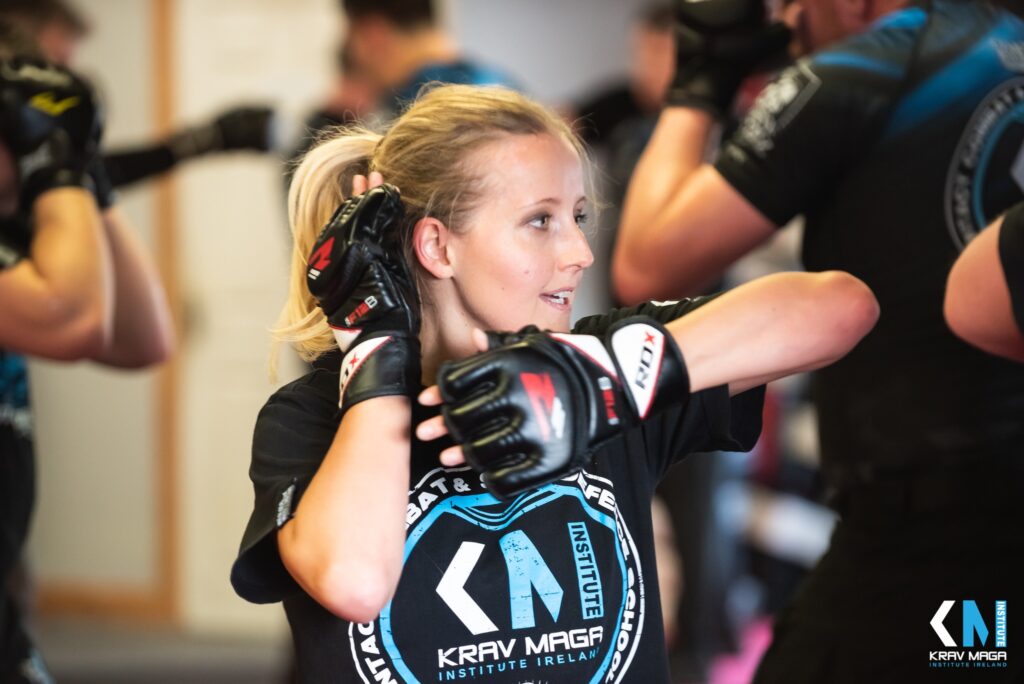 over 20 years' experience in KRAV MAGA AND martial arts
The Course is conducted by Katarzyna Rogalska , Institute Krav Maga Ireland Black Belt Krav Maga instructor , with many years' experience in martial arts and the fitness industry.
YOUR KRAV MAGA EDUCATION WILL BE
5 STAR AND SECOND TO NONE


"Women Only Self Defence seminar was absolutely brilliant, and Kasia is a very knowledgeable teacher. Would recommend to every woman to attend. Very valuable skills to have."  – Helena Morris
"Thoroughly enjoyed the womens self defence seminar! Very informative and filled with practical tips and advice! Fab class highly recommend!."  – Claire Collins
Everyone is welcome. No previous experience is required.
This course will be limited in places as our instructors want to spend as much as as possible with you to ensure you get as much as you can from the course. 
Book on early to avoid disappointment as we are expecting a sell out!