Self Defence & Martial Arts for Kids & Adults
Getting started at Institute Krav Maga Cork is super easy. Book your trial class today!
SELF DEFENCE & MARTIAL ARTS CLASSES
INTRODUCTION PROGRAMS AVAILABLE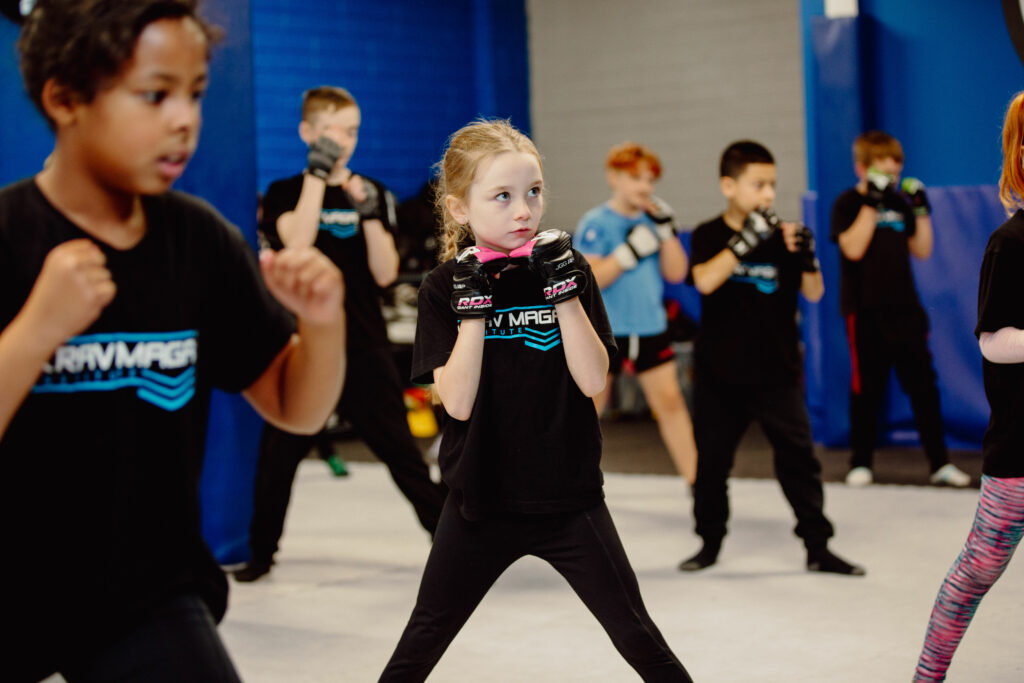 Kids 6 - 10yrs
Our Kids Martial Arts programme gives your child the tools they need to protect themselves with self defence, but it also equips them with incredible life skills like focus, discipline, respect, and more! Watch them improve in school, too!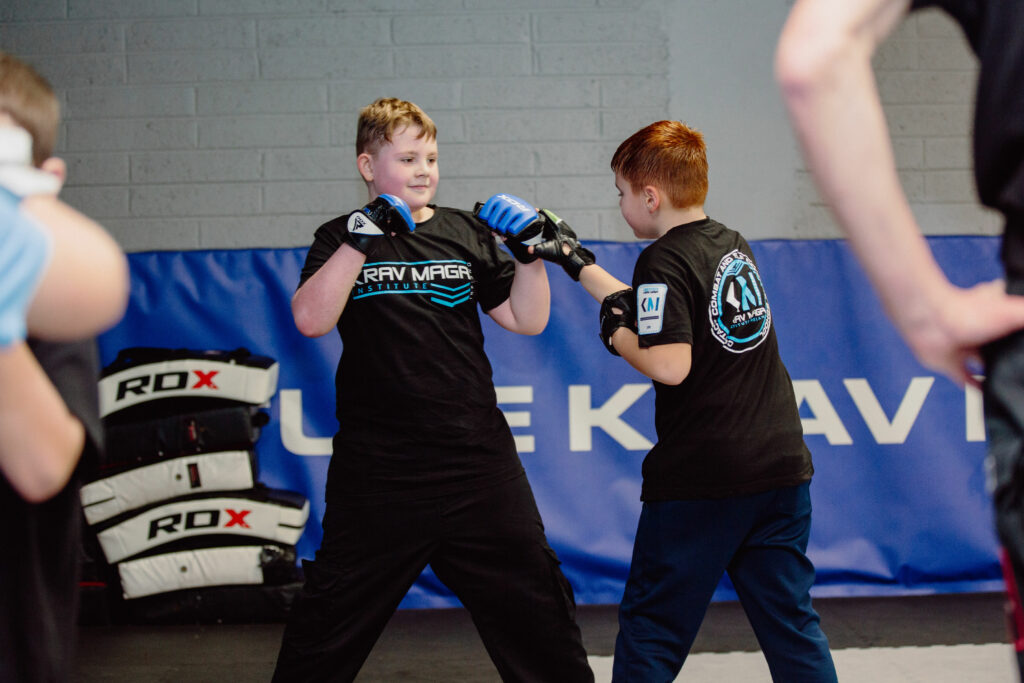 teens 11- 15yrs
Street Smart Teens works to empower kids, developing confidence and respect for themselves and others. Lessons focus on health and fitness, personal safety, self-discipline.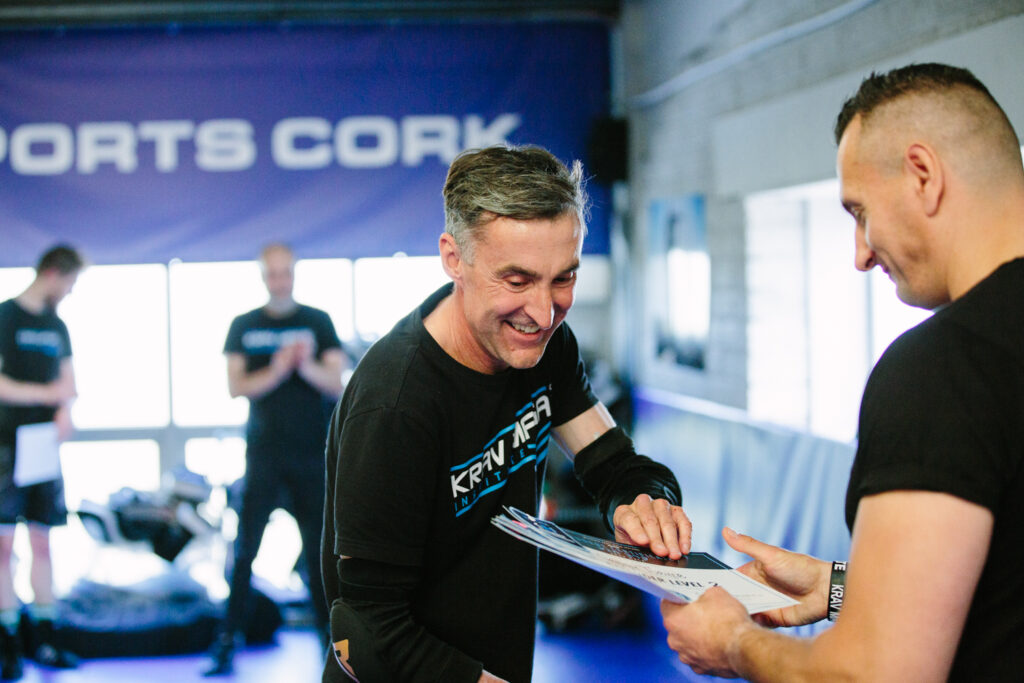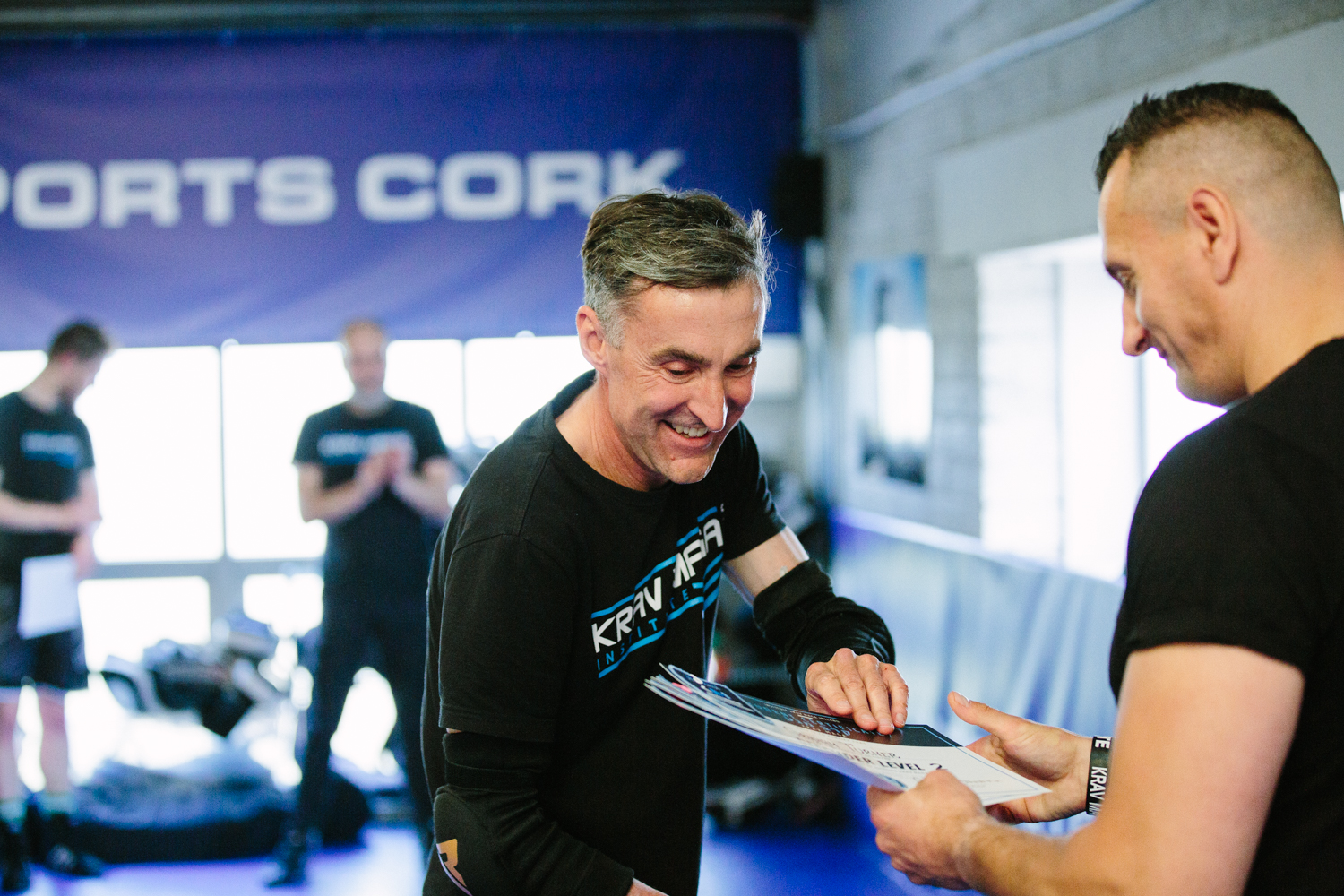 ADULT 16+YRS
Learn real world self-defence skills and achieve your fitness goals with Krav Maga. Our members in Cork love their adult Krav Maga classes and you will too.
WHY CHOOSE
INSTITUTE KRAV MAGA
Since we've opened in 2006, we've been dedicated to changing the lives of people one person at a time, through martial arts, education and coaching. We strive to provide a safe, comfortable and welcoming atmosphere for all students and family members in Cork.  We take pride in creating an environment for individuals to achieve, develop and succeed in their personal goals.  We strongly believe that martial arts can be for everyone, regardless of age, gender or experience levels. Throughout all of our programmes, students will not only learn the necessary skill sets to protect themselves, we stand behind our realistic and practical approach, confident it will enable every member to achieve greatness and live their best life.
Club of the Year Winner Award.
Institute Krav Maga is an award winning club with a purpose built Krav Maga training centre here in Cork.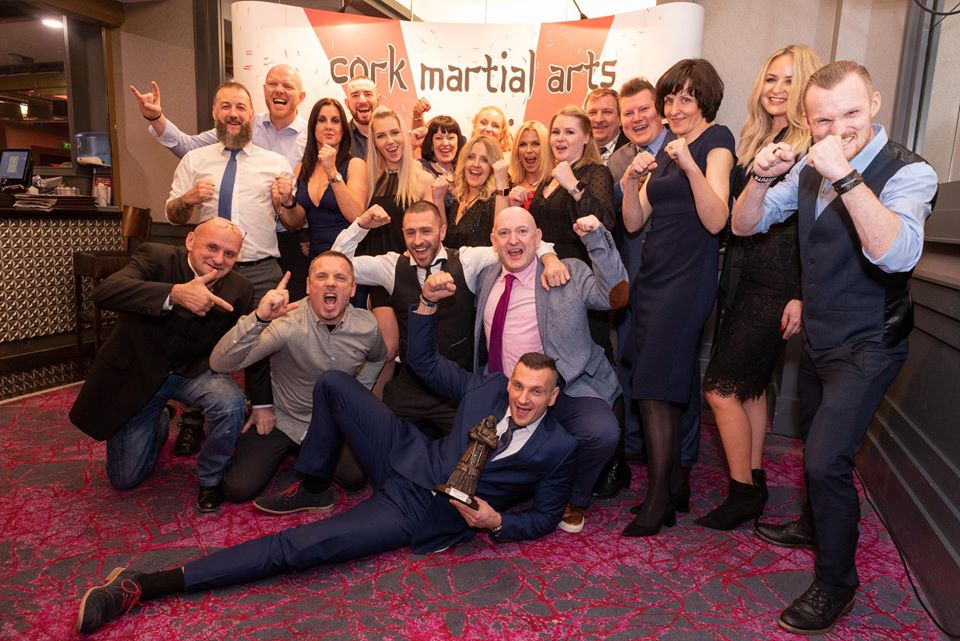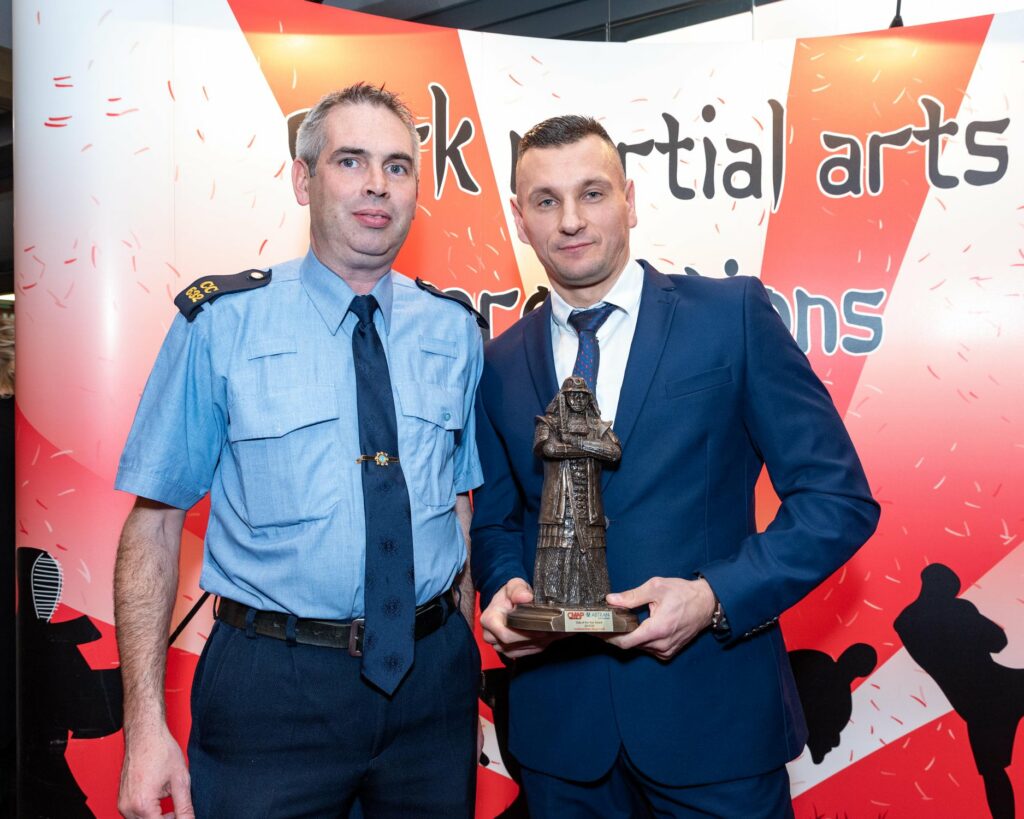 Next Seminar: 21st January 2024
Violence against women and girls is one of the most pervasive and devastating human rights violations in the world. One third of all women and girls experience physical or sexual violence in their lifetime. To protect yourself and your loved ones, please consider learning how best to prevent threatening scenarios.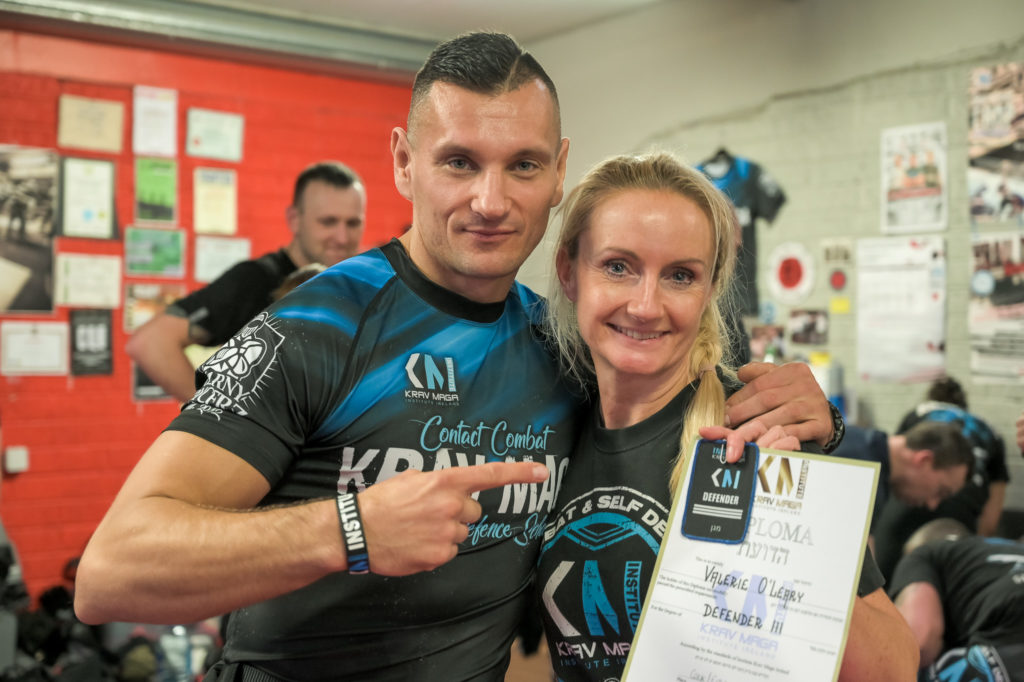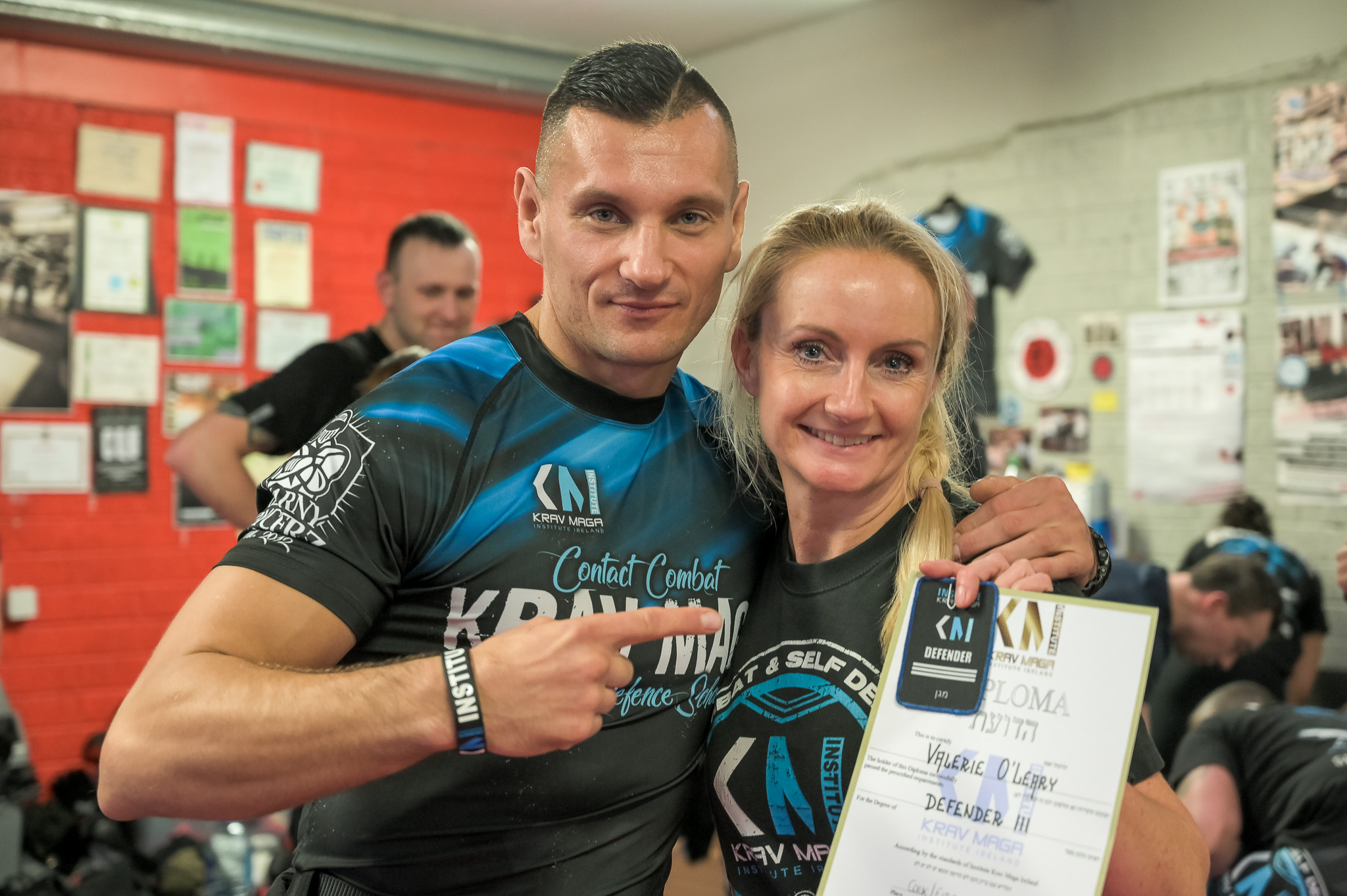 I love Krav Maga lessons in the Institute of Krav Maga. I feel very welcomed since the beginning, everyone is extremely supportive and Arthur is an amazing teacher. I can't recommend the Institute of Krav Maga highly enough to everyone, no matter the age or fitness level!
My daughter is 11 years old now. She joined Institute of Krav Maga Cork 2 years ago - in 2021. She didn't have a clue about martial arts as is very common for a girl - especially at her age. I thought after first classes I will have to encourage her to go for another training but to my suprise she was delighted with the way her coach Arthur and his team was teaching her how to defend herself. Highly recommended!
Brilliant place to train! I used to go to the Gym 3-4 nights a week and used to dread going most of the time. Since joining Institute Krav Maga Cork, i now look forward my training sessions. Great instructor and very welcoming members. Couldn't recommend highly enough! Thank you Artur and Team!!
"Coaching is unlocking a person's potential to maximise performance" and this club does. Artur and his team are so professional no matter what your fitness level, great group of people train here who help and support you. Great work out and great skill learned. Ticks all the boxes
Joined about a year and a half ago and love it. High quality training, fitness & useful skills. I'm so glad I found this place, I wish I had joined sooner!
I'm so glad I found Krav Maga. I've only been going a few weeks but I notice an improvement in my fitness, strength and movement already. The classes are brilliant and Artur is a fantastic instructor. Everybody is so helpful and welcoming.
I trained with Artur for 2 years, 1 on 1 personal training mainly....I can't recommend him enough! His seminars are also outstanding, each one specific to an area of Krav Maga. This guy is the real deal!
Best martial arts instructor you can have. Will take you to your maximum regardless of your fitness level. Drills are also adjusted based on the level of your experience with a gradual incline in complexity. Highly recommend!
Absolutely love this class. Arthur and Shane are genuinely helpful and encouraging. Would highly recommend if you are looking for a self defence class, to get fit ,have fun and or meet people, this covers the lot. #Addictive
Nobody wants to be the victim of a crime. The best way to avoid being harmed is to know how to detect a problem before it finds you, defuse a confrontation and learn to defend yourself.
That's exactly what the Krav Maga System of self defence was designed to do. It provides skills and confidence to men and women so that they can protect themselves and their loved ones from dangerous situations.
People all over Cork turn to us for their Self-Defence training.
1-2-1 and private small group classes are a great way to access Krav Maga training at a time that suits your schedule. Whether you want a crash course in Krav Maga, regular private training, a supplement to classroom training or specific material to suit your individual needs.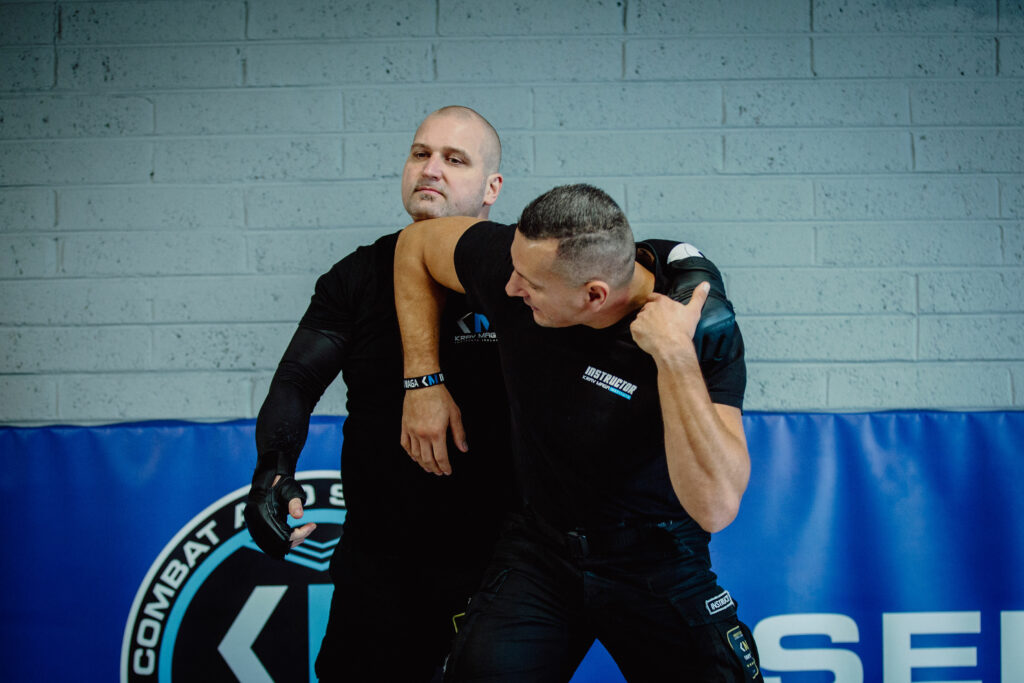 Arthur Dziadkowiec
Head Instructor
Derry Howley
Instructor Expert 2
Kasia Rogalska
Instructor Expert 1
Valerie O Leary
Instructor Fighter 2
UNIT 3 DEANROCK BUSINESS & TECHNOLOGY PARK , T12 V889
17:00 PM – 21.00 PM
Monday – Friday, Sat 9am -1pm
Phone: 085 710 3924
Email: info@institutekravmaga.ie