PROGRAM TO SUIT ALL PEOPLE
Private lessons in Krav Maga can help you gain a deeper understanding of the art and take your training to the next level.
Institute Krav Maga Private Training
We offer a range of options for private sessions at Institute Krav Maga Cork – from 1-1 privates, to 2-1 buddy PT, group privates or bulk booking discounts.
Private 1-1 sessions – Increase your skill level, work on your own development and have the full attention of the instructor through our private 1-1 sessions. Perfect for those wanting to increase their training or delve deeper into the world of Krav Maga.
Buddy 1-2 sessions –  in which you and your buddy train together, this can be a great motivator in a household for a couple which are trying to make a lifestyle change or it can be good for two buddies who want to achieve something together.
Bulk Booking discounts – If you bulk book private sessions with Institute Krav Maga we'll offer you a discount! We love people who are passionate and dedicated to their training and so reward those that want to study further and really develop their skills.
If you're interested in 1-2-1 or 2-1 private sessions at Institute Krav Maga Cork  please don't hesitate to get in touch. Whether it's for some personal safety, fitness or to take your training at Institute Krav Maga Cork to the next level.
There's no better time than the present!
Our curriculum is designed to give you results tailored to your individual goals and abilities. With private training, you will see an improvement in your Krav Maga almost immediately…
WHY DO I NEED PRIVATE LESSONS?
Here are list of some examples why we offer private lessons and workshops and what is your outcome!

COACHING
One-on-one attention to ensure you get the most out of your training

motivation
We all know the struggle to maintain motivation when you are one your own. Having a trainer by your side can provide the encouragement, energy and motivation you need to give it your all.

VARITY
Both your results and motivation suffer when you don't have variety in your workouts. PT's keep it fresh and exciting with ever changing plans to keep you on track and smashing your goals!

education
From avoiding injury by correcting your form, to giving you the skills needed to reach your goals, PT's are a wealth of knowledge on goals you want to achieve..

EFFICIENCY
No time spent with a PT is wasted. Through martial arts and fitness plans they maximise your results towards a realistic and specific agreed goal..

ATTENTION
Results tailored to your individual goals and abilities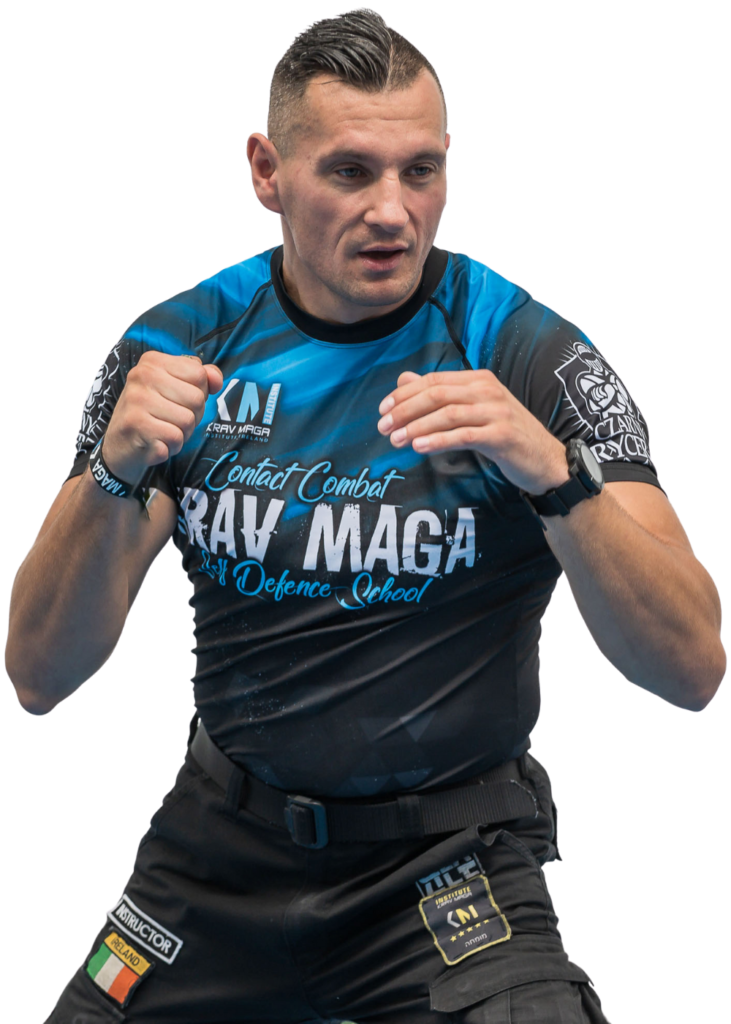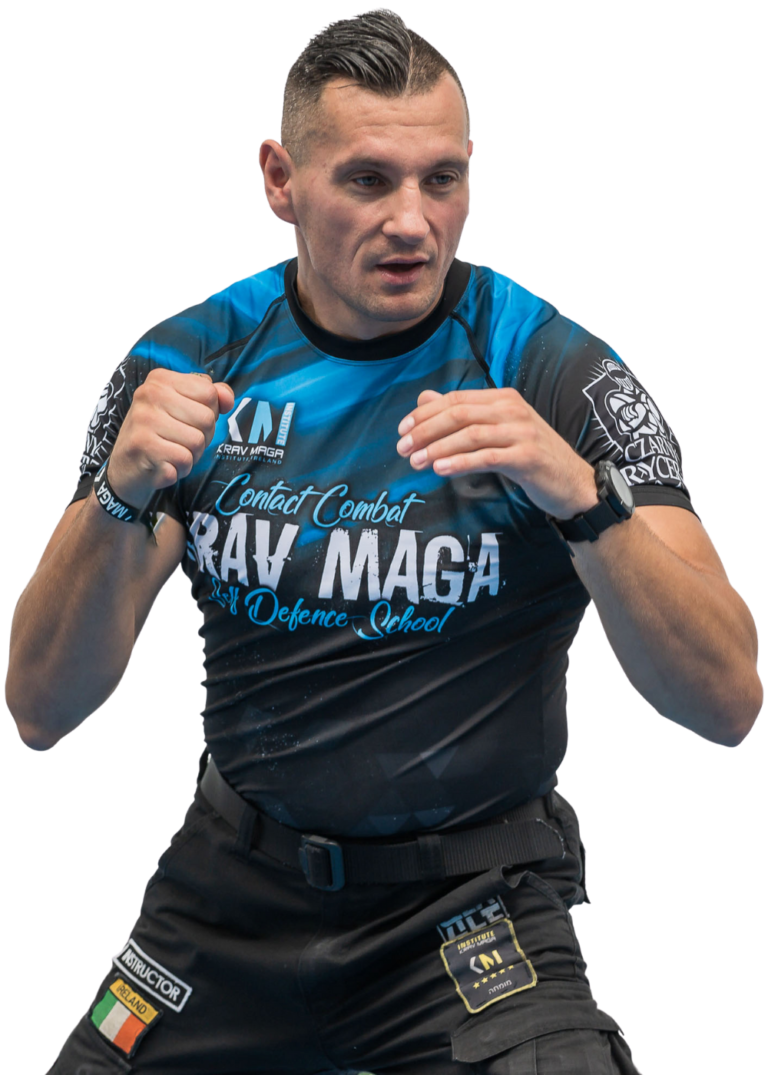 ARTHUR DZIADKOWEC – Personal Training
black belt expert krav maga
Institute Krav Maga Ireland Head Instructor and Personal Trainer with over 20 years experience in the martial arts and fitness industry.
To get a better idea of who Arthur is, here are just some of his credentials:
School Owner and Head Instructor Institute Krav Maga Ireland
Expert Black Belt Krav Maga
Defence Lab Instructor
I.A.W.A. Wrestling Level 1 Coach
Spartan Physical Strength Coach
Spartan Kettlebells Level 1 Coach
Graduate CQB E.S.A European Security Academy
H.S.R.T High Stress Reaction Training
Law Enforcement Krav Maga Instructor
Military Krav Maga Instructor qulifiaction in Israel

S.E.R.E Survival Evasion Resistance Escape
C.T.A – Counterterrorism and Anti-Skyjacking Course
TC3 (Tactical Combat Casualty Care)
Combat Sport Coach
BJJ Blue Belt
YOUR KRAV MAGA EDUCATION WILL BE
5 STAR AND SECOND TO NONE


"Coaching is unlocking a person's potential to maximise performance" and this club does. Artur and his team are so professional no matter what your fitness level, great group of people train here who help and support you. Great work out and great skill learned."
Hear what others have said about the Personal Training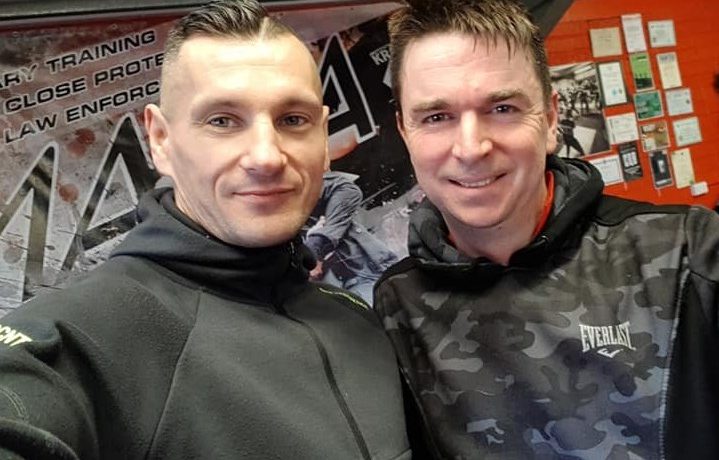 I trained with Artur for 2 years, 1 on 1 personal training mainly….I can't recommend him enough! His seminars are also outstanding, each one specific to an area of Krav Maga. This guy is the real deal!
I spent the last six months training in Krav Maga under Arthur's private training and I have to say it has surpassed any expectations I could've had! Here you will be taught how to stave off even the worst of situations. Go to the page below and book your first session, you won't regret it!
Pineapple Entertainment & Influenced Media Group.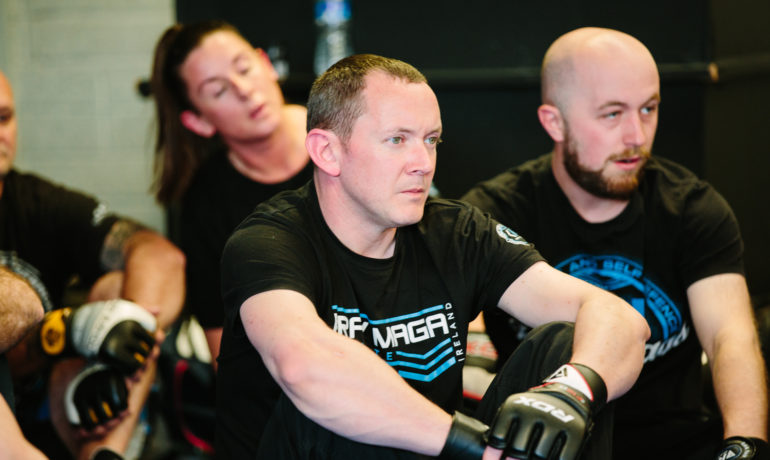 Private classes take place at our full time academy or your location in day, night-time and weekends.
Contact us today to learn more about private training opportunities available to you.
Here at Institute Krav Maga Cork, our self defence courses are cutting edge. Due to the unique delivery system and easy absorption of the relevant information we believe they are ideally suited for the Corporate/School environment.
Using self defence techniques and concepts that are simple to learn, immediately effective and can be used by anyone regardless of size, strength, height, weight or sex. 
We offer a wide range of subjects with flexibility in terms of when, where and how your staff are trained.
EXamples and benefits of our corporate training programmes are: